I'm so sad July is over already! It is always my favorite month. It's been a crazy but fun month. I've been doing so much lately. I have a few new favorites to share with you guys. I want to know your favorites too! Tell me in the comments below. Also let me know if you want a Back To School series.
Music:
My first song is of course Best Song Ever by One Direction. It's only been out like a week and I've already listened to it over 50 times. It has a more rock vibe to it which I love. Plus the video is AMAZING! Each video just gets better and better. I can't wait for their movie and new album.
My next song is Miss Movin' On by Fifth Harmony. I've been waiting for their single since they finished X Factor. It was worth the wait! It is all about girl power which I love. I'm so glad girl groups are making a comeback. I can't wait to see how their album sounds.
My last song is American Girl by Bonnie McKee. This is my summer anthem! It is just a really fun song. I am obsessed with it! It is extremely catchy. The video has a bunch of celebrities that she has written songs for which is pretty cool.
TV Show: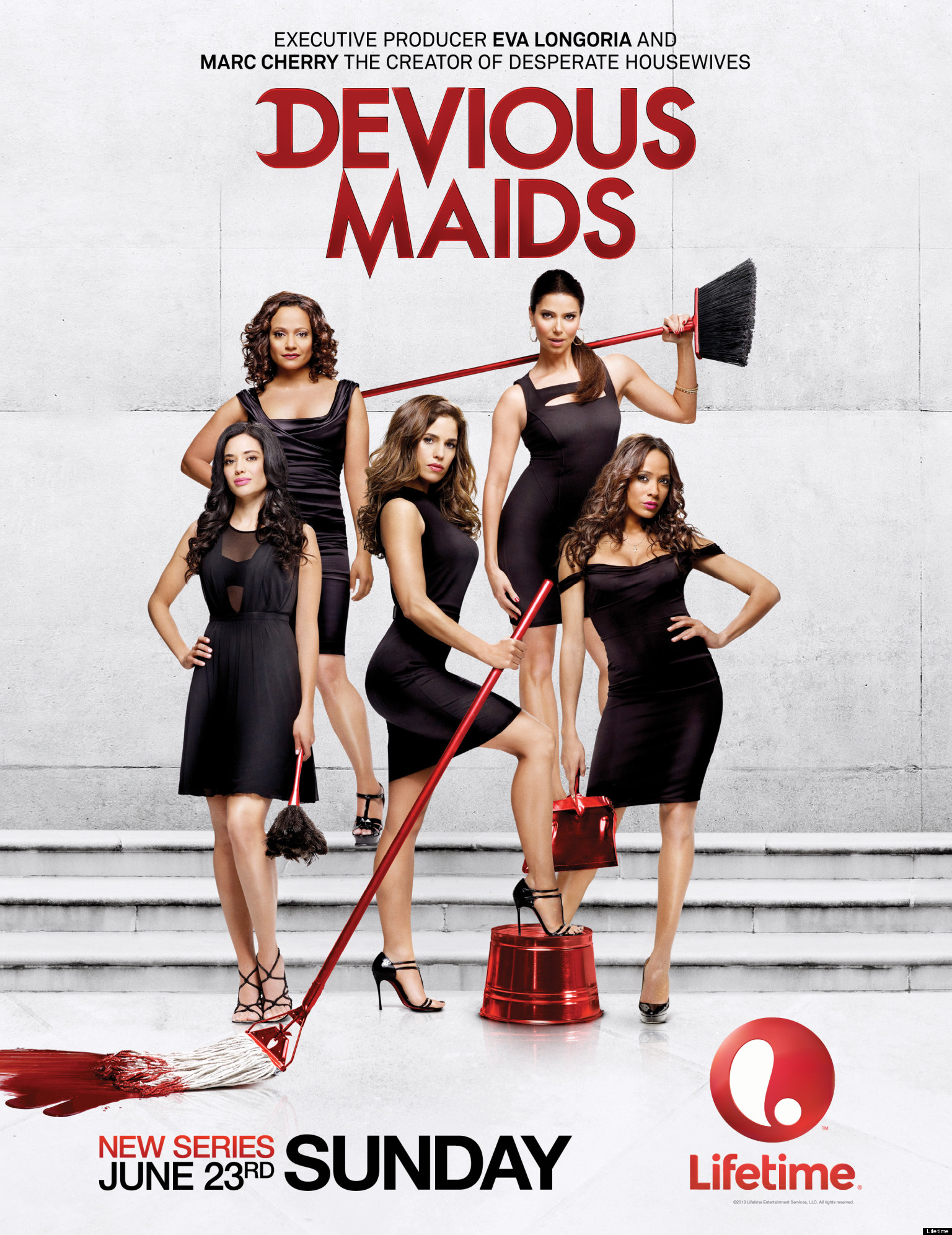 I've been SO addicted to Devious Maids! It is on Sunday nights on Lifetime. A maid has been murdered and they are trying to find out who did it. It is so much more than that though. There are all kinds of secrets, lies, and drama. Each character has their own storyline but they are still all connected. I just can't get enough!
Movie:
I know what you guys are thinking. I'm 24 so why am I watching a Disney movie? Well the answer is I can't resist a musical. Teen Beach Movie is totally me. It has surfing, a 60's theme, and it's a cheesy musical. That's exactly how I'd describe myself. It reminds me of High School Musical but better. I even bought the DVD. I'm obsessed!
Food:
I never drink enough water so I decided I would try flavored. While at the store I found Kool-aid Liquid. I am a huge fan of Kool-aid so I bought it. It is awesome and really healthy. You can add as much or as little as you want. It isn't as sweet as regular but a great substitute. I haven't tried the Orange flavor yet but the others are good.
Like most of the world I couldn't wait for The Royal Baby. I have always loved Kate Middleton ever since The Royal Wedding. How adorable is that baby? He is so cute! She looked amazing for just having a baby too. It made me wish I was part of the Royal family. I can't wait to see more pictures!
Trend:
I've been obsessed with floral headbands! They can make an outfit dressy but they can also make an outfit casual. I just love how versatile they are. I don't always have much time to do my hair so I can just throw one of these in and go. Plus there are so many styles and really inexpensive.
Book:
This month I've been reading The Time Traveler's Wife. I've seen the movie many times but never read it. The book is so much better. It just has more details about his condition. I honestly cried at the end. It really shows true romance can exist. It can be a little confusing sometimes but its a great book.
Quote:
This month I turned 24 so I thought this quote was fitting. You should always set goals and dreams. Pushing yourself to achieve things will just make you feel good. Who cares if others don't agree with your goals. Just do it for yourself.
Moment:
I've had so many great moments this month. My favorite was seeing One Direction in concert. It was the best day of my life. They are my idols right now so being there was just an amazing feeling. I did a full review
here
.
xo,
Jerica