I love trying new hair products. I've suffered from dandruff my whole life so I'm always looking for ways to help it. When Maple Holistics reached out to me asking me if I wanted to try their tea tree shampoo and conditioner. I immediately said yes. I've been testing them out for about two months now. I have a lot of thoughts so lets get into it.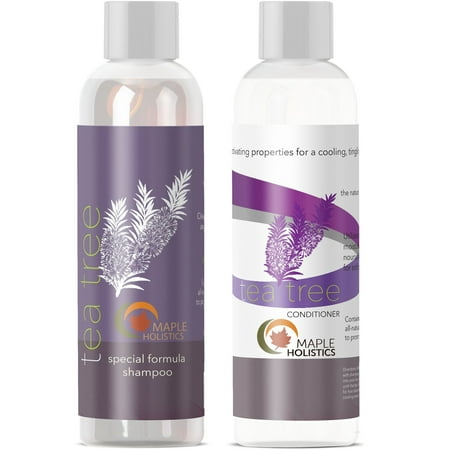 First of all I love the packaging. Most natural products seem boring but I like how they really focus on how it looks. The first thing I did was smell it. I HATE how tea tree oil smells but this smells amazing! The lavender overpowers the tea tree scent which I really appreciate. I also love the price. Most natural products are insanely expensive but the shampoo is $8 and the conditioner is $12. That is a HUGE bonus!
Let's talk about how it worked for me. I loved it! My dandruff cleared up after about 3 washes which is great. The only problem I had was that it didn't lather up. It made me feel like it wasn't cleaning my hair even though it was. Overall I definitely recommend it! The coolest thing about Maple Holistics is the free sample program. Just click
here
and fill out the form. It's that easy! They have bath products, oils, and a bunch of other natural products. Go check them out!