Can you guys believe April is over already? This year is flying by! This month wasn't too exciting. Living in the midwest we were hoping it was going to be warming up. We were wrong. It snowed just last week! Luckily it has finally been warm. I really want to do a summer series so let me know what you want to see. Also tell me your favorites.
Music:
The first song I've been loving is Cruise by Florida Georgia Line. This song just reminds me of summer. It is a country song but they also have a remix featuring Nelly. I'm obsessed with both. It is a very very catchy song even if you aren't a country music person.
The second song is The Way by Ariana Grande featuring Mac Miller. When I first heard this on the radio I honestly thought it was Mariah Carey. They sound so similar! I love everything about this song. The video is really cute too. She has made me a fan.
The third song is Cry Your Heart Out by Olly Murs. I've been playing this whole album over and over. If you don't have it yet you must go buy it ASAP. This song is amazing. I love the whole message it portrays. Although if I was dating Olly Murs, I wouldn't be breaking up with him anytime soon. I'm just saying.
TV Show:
I can't get enough of The Voice this season! I honestly get so excited every Monday night. I love that Usher and Shakira are now a part of the show. I think it makes the dynamic of the coaches so much better. The singers this season are AMAZING! I'm Team Adam all the way! I do like Usher's team though too. My sister and I were dating which team we'd choose if we were on the show. We decided we'd pick Adam. Who would you choose?
Movie:
I love Something Borrowed. I had seen this movie awhile back but had forgot it. I saw it on one afternoon and realized how much I actually enjoyed it. It's a love story but also full of drama. I've read the book too but honestly the movie was better. The guys in this film are super cute too.
Food: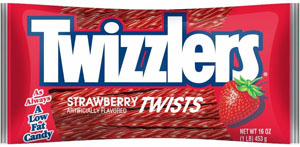 For some reason I couldn't stop eating Twizzlers this month. It didn't matter which flavor either. I had strawberry, green apple, watermelon, and many more. I do love sweets so I'm not too surprised. They are just easy to eat. If you are studying, watching TV, or on the go you can just grab a few and have no mess.
Random:
I'm always looking at the latest fashions. I found a new site called DailyLook. It's free to sign up and every day they email you three complete outfit ideas. You can purchase the entire look or just one item in the look. You are not obligated to buy anything. If you love fashion, I recommend this site. You can sign up for free using this link http://www.DailyLook.com/?refMemberID=-191981418819209798&aaid=give10get10
Game:
You guys I have a SERIOUS addiction. I can't stop playing Candy Crush Saga. My friend and my sister convinced me to play. I was instantly hooked! It's just so addicting but also challenging. You have to really concentrate on what move to make next. If you aren't playing then go check it out.
Book: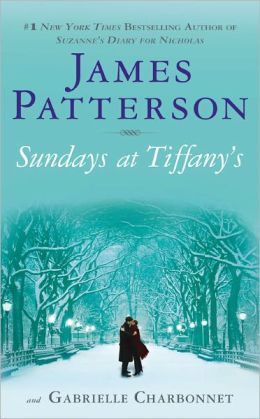 I've been reading so much lately. This month my favorite was Sunday's at Tiffany's by James Patterson. I finished it in 3 days. It is a romance story of course. It's about a girl who had an imaginary friend growing up and he comes back when she grows up. It's hard to explain but trust me it's amazing.
Quote:
This quote just fits my entire month. Always be yourself and don't change for anybody. So what if nobody likes the music, TV shows, or movies that you do. Being yourself makes you happy and that is what's important. If anyone tries to change you then they don't care about you. So the less is keep calm and be yourself.
Moment:
Something exciting did happen this month. Cody Simpson followed me on Twitter!!! All I did was tweet lyrics from his newest song Pretty Brown Eyes and 10 minutes later he followed me. My first celebrity follower! I didn't freak out too much though.
xo,
Jerica