Welcome back! In case you are wondering, I'll be posting my Summer Series every Saturday morning. So come back every Saturday for more Summer fun! Today is all about my must have items for Summer. This is my favorite season so I have quite a few things to share. Let me know your essentials too! Let's get started!
Sunglasses:
I'm addicted to sunglasses! I buy a new pair every single year. This year I really wanted neon reflected aviators. While shopping online at Delia's I found these! I actually ordered the neon orange color and they were only $5. I wear them everywhere!
Sunscreen:
This should be on everybody's list! Protecting your skin is VERY important! I've used Banana Boat Sport for years but for some reason this year it made me very itchy. I have sensitive skin so my mom suggested I try the kids brand. So far it has been working. I prefer the spray because it's really quick and easy. Plus it locks so it won't spill all over your bag.
Iced Tea:
I have been OBSESSED with iced tea this Summer! Growing up my mom would always make tea but I never really drank it. Now I can't get enough! It is just super refreshing. I buy the Lipton brand and just keep a pitcher in the fridge. I just like original but you can buy flavored if you want.
Tumbler Cups:
These cups are AMAZING!!!!!!!! I take them with me wherever I go. They keep your drinks cold because the ice melts slower. Since they are double walled they don't sweat. You can get them for pretty cheap too. There are tons of colors and patterns to choose from too.
Ponytail Holders: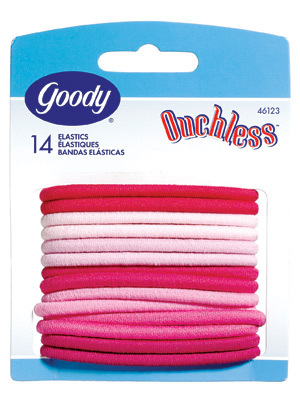 Let's be real...nobody wants to actually do their hair when it is 100 degrees outside. My hair is pretty much always up in the Summer. Whether it's a bun, a braid, or just a ponytail. I like to give my hair a break from heat anyway. If you do want do have curls then check out my
easy no heat headband curls
. Simple is always better.
Ice Cream:
I LOVE ice cream all year but especially on a hot Summer day. I try all kinds of flavors but if I had to choose Chunky Monkey. What is better than bananas and chocolate? I change it up weekly though just so I don't get bored.
xo,
Jerica