Happy November you guys! Can you guys believe Christmas is less than a month away? I am super excited about the holidays this year. If you have any blog requests let me know. I hope you all had an amazing Thanksgiving! Enjoy my favorites and share yours below.
Music:
My first song is I wish by Cher Llyod. I'm kinda obsessed with her. I just always love her music. It's always just so different and original. This song is about a guy you like but you aren't their type. I really just love it.
My second song is Move by Little Mix. I can't stop playing this song! It is so catchy and is always in my head. I love the video too. It reminds me a lot of the 90's. I can't wait until the album comes out!
My last song is Half A Heart by One Direction. I couldn't not mention a song from their new album. I'm obsessed with this song! It is my favorite from the album. I did a review on this blog if you want to check it out!
TV Show:
I've started watching the new PLL spin off called Ravenswood and now I can't stop. It is totally different from anything I usually watch. It is very creepy and freaks me out. It's about a town with a curse and 5 teens are trying to solve it. ABC Family always has the best shows.
Movie:
This is probably no surprise. I loved The Hunger Games: Catching Fire!!!!!! I read all the books so I knew what would happen. Seeing it on screen was just AMAZING! The costumes were just beautiful too. I recommend reading the books first though. The movie did leave out some pretty big plot lines. It was still VERY good!
Food:
I can't stop eating pretzels this month. I just think it is the best snack. They are very filling and also healthier option than chips. I'm not a health nut but since it's holiday time I'm cutting back. Instead of eating candy all day just choose these.
Random:
My friend gave me a pad of paper that has the game Hangman on it. I forgot how fun it was! I'm horrible at it though. I can never guess the word. I've been practicing though. It really makes your mind think which I like.
Scent: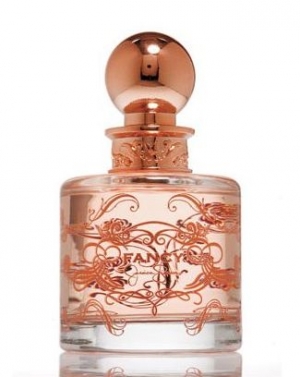 I've recently discovered another scent I wore all the time. It is Fancy by Jessica Simpson. I'm pretty sure this is one of her first perfumes. I just love how good it smells. It also works really well for a day or night. It has a sweet musky smell.
YouTuber:
I'm in with Michael Buckley on YouTube! He is SUPER funny and loves pop culture as much as I do. I'm subscribed to both of his channels. On his main channel he does recaps of big pop culture news and he also does reviews. Go check him out!
Quote:
I really love this quote. It's important to have big dreams. Never let anybody tell you that your dreams aren't reachable. If you put your mind to it you do anything. Even if you don't achieve them it's still nice to dream. So just keep dreaming!
Moment:
I had a lot of great moments this month. My favorite was taking my sister to her first concert. We went to see Hunter Hayes. It was so much fun! She's starting college soon so it's nice to just hang out.
xo,
Jerica