Happy Monday everybody! You may have noticed that I changed the title of this series. I just thought it was a better fit. Hopefully you guys love it as much as I do. If you want me to do an advice post then just let me know!
RIP Robin Williams: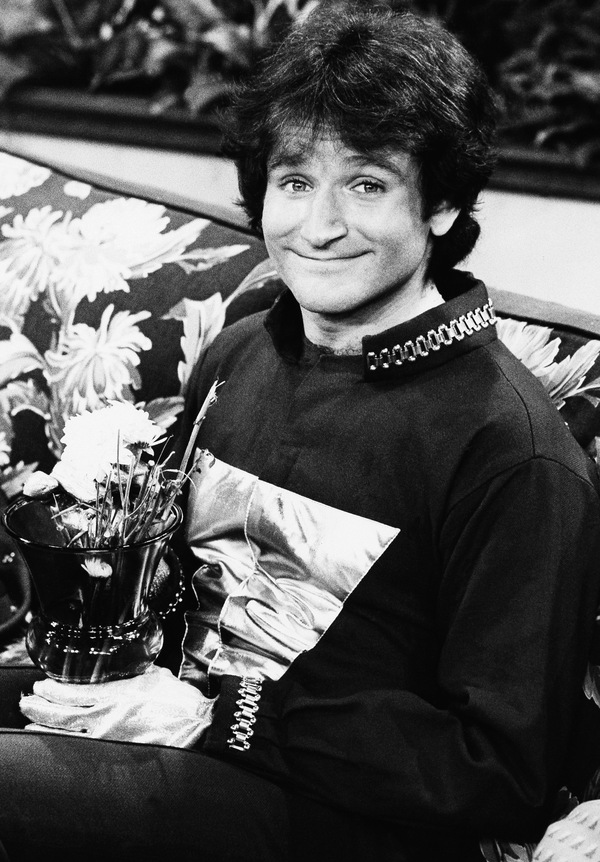 This was the saddest and shocking news of the week. Legendary actor Robin Williams passed away at 63. I was honestly so sad. I grew up watching his movies and I still can't believe he is gone. Robin Williams suffered depression and ended his life. We have also learned since his passing that he had early stages of Parkinson's disease. I want all of you to know that if you are feeling depressed to please talk to somebody. You don't have to go through it alone. Williams still has 4 movies being released in the coming months. My favorite movies of his are Mrs. Doubtfire and Patch Adams. What are your favorites?
Ariana Grande Is Dating...
It has been reported that Ariana Grande is dating Big Sean. To be honest, I called this months ago. He is in pretty much every video and song. Plus he broke off his engagement with Naya Rivera and gave no reason. I think it is a good match for her plus they already have chemistry. Are you guys for it or you don't care?
Who Is The Next Lifetime Movie About?
I love Lifetime movies because then you just get facts without researching. Brittany Murphy is the next Lifetime movie star. I'm very excited for this because I don't really know much about her. You probably know she died suddenly back in 2009. Her husband died suddenly as well a few weeks later. Brittany Murphy is known for her roles in Clueless, Just Married, and Uptown Girls. The movie will air on Lifetime in September.
Justin Bieber Going To Jail?
Remember this mugshot? Justin Bieber was arrested back in January in Miami for DUI charges. Now he took a plea deal and must donate $50,000 to charity and do anger management classes. Is this really what we've come to America? I think sending him to jail would straighten him up. He hasn't learned anything since then. I was a huge Bieber fan but I don't like his actions.
xo,
Jerica