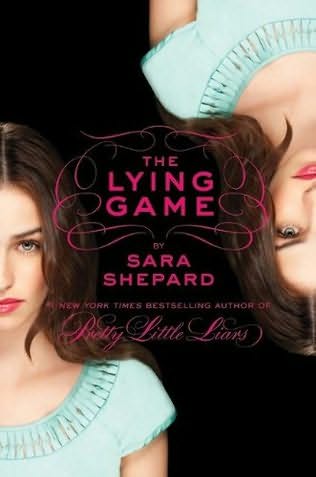 I love to read and I always have. I discovered The Lying Game series around this time last year. I saw a preview for the TV show on ABC Family and knew I had to watch. Then I found out it was by Sara Shepard, the same person who wrote Pretty Little Liars which is one of my favorite shows. So I bought the first book and I finished it that night. It was so good! If you watch the show then you'll know a little bit about the storyline. The book is different from the show. The book is about a girl named Emma and a girl named Sutton. Emma is an orphan who has lived with foster families most of her life. Sutton is living the luxurious and privileged life. After Emma sees a video on the internet of a person who looks exactly like her she discovers Sutton is her twin and heads to Arizona to meet her. Upon arriving, Emma finds out Sutton was murdered and she must pretend to be her twin. Determined Emma plays along while trying to figure out who murdered the sister she never knew she had. I adore everything about this series. It is suspenseful, romantic, and always keeps you guessing. So far there are 4 books in the series. Book 5 will be available February 5, 2013. Here is the order of the books:
Book #1: The Lying Game
Book #2: Never Have I Ever
Book #3: Two Truths And A Lie
Book #4: Hide And Seek
Book #5: Cross My Heart Hope To Die
I hope you guys will enjoy these books as much as I do. If you've read them let me know your thoughts in the comments.
xo,
Jerica