You may or may not know that I'm obsessed with YouTube but I especially love tag videos. So when I saw this tag I knew I must do it. This is The "Me Time" Tag which is all about what you do when you just want to be alone. We all have those days where we don't want to be bothered. I did add a few of my own questions as well. I want to know your answers! If you do this tag tweet the link to me @jerica_89. Let's get started!
What do you watch during me-time?

Typically I try to catch up on TV shows I'm behind on. If I'm all caught up then I go for my favorite series. I love One Tree Hill SOOOO much! I've probably seen every episode at least 20 times. I wish it was still on! If I want something with less drama then I go for a classic which is Friends. No matter how many times you've seen an episode I still laugh every time!

What do you read during me-time?
It just depends on what book I'm currently reading. Right now I'm rereading The Best Of Me by Nicholas Sparks. All his books are excellent to read. I would also recommend Sunday's At Tiffany's by James Patterson. I couldn't put it down!
What do you wear during me-time?
I am all about the comfort! Sweatpants are always a must. Also a baggy sweater/shirt because nobody wants tight clothing while relaxing.
What are your me-time beauty products?
I don't really use a lot of beauty products. I do love a good face scrub though. My favorite is Neutrogena Pink Grapefruit foaming scrub. I've been using this for years. I really like that it has exfoliating beads. Its so refreshing!
Current favorite nail polish?
I love a good glitter polish. For my birthday my sister bought me a color called Pride by Sinful Colors. I've been wearing it SO much lately because it just reminds me of the holidays.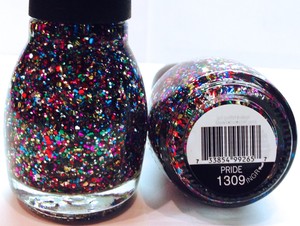 What do you eat/drink during me-time?
I am a sweet addict! My downfall is cake so I always have that around. My drink depends on the time of year. Right now I've been drinking hot chocolate. I've been trying to drink coffee but its just not my thing.
Current favorite candle?
I don't have a current favorite but I do have a favorite candle. I love Garden Rain which is from Walmart. It smells exactly like when you go outside after a rain storm. That is my favorite smell of all time. It's very refreshing and brings back a lot of memories.
Do you ever have outdoor me-time?
I love being outside. Right now it's too cold but during the warmer months I go out a lot. I like to just sit outside and read. It's very relaxing.
Would you ever go see a movie alone?
Of course! I see nothing wrong with it especially because I want to see movie other people don't. Besides you can't chat during it anyway.
Favorite online shop?
I'm obsessed with Delias! If you wait long enough you can get really great deals. Sign up for their newsletter because then send codes for discounts all the time. The quality is amazing as well.
Favorite me-time movie?
I like movies that make me cry. Then if somebody sees me I can just blame the film. I REALLY love A Walk To Remember, The Notebook, and Dirty Dancing. They are classics.


Do you listen to music or prefer silence?
I play music pretty much 24/7. If I'm having a bad day then I always listen to my Taylor Swift or One Direction playlists. It brightens my day instantly.


How often do you have me-time?
I would say at least once a week. I do homework all week so I really like unwinding on a Saturday night. It's important to make time for yourself.



xo,
Jerica