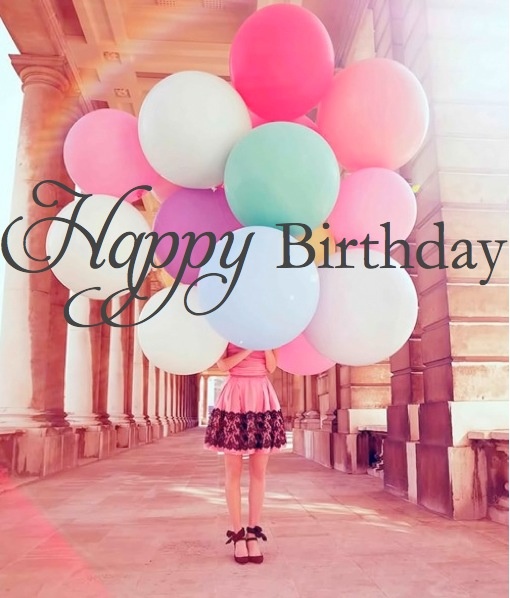 You are probably wondering where my weekly obsession post is. Don't worry it will be back next Wednesday. Today is a special day though! Today I am 26 years old! It's crazy how fast time flies! I remember when I thought being 10 was old. Today I thought I would talk about what I've learned about me within this past year. I really wanted to reflect on this point my life. Also I want to be able to look back next year to see if I've changed.
Most people think 25 is a pretty boring age. To be honest, I thought the same thing. Looking back now I realize it's a pretty important time. I really discovered who I was as a person. My whole life I've been the shy quiet girl until you get to know me. I never stood up for what I believe is right because I never felt heard. I also never spoke my opinion because I was worried I'd hurt somebody's feelings. That has all changed now.
I've realized that I really don't care what people think of me. I wasted SO much time worrying about other people and now I'm just like who cares! I really wish I could go back and tell my 15 year old self this information. The only opinions that matter are yourself and God's. That's it! Be who YOU want to be! That is what being 25 taught me.
It was also just I great year! I met Aaron Carter which was SO cool. I discovered that if you go to the movies on Tuesday it's only $5. No matter what time which I took full advantage of for about a month straight! I graduated college with a degree in Computer Science! I wasn't even supposed to live past 3 due to my Muscular Dystrophy so it was a pretty big deal. I started blogging more which I hope you guys enjoy. Overall, I really just enjoyed time with my family and friends.
Now that I'm 26 I do have things I want to do as well. I'd love to travel more to anywhere really. I'm also going back to school to study Computer Programming. I don't really want to make too many plans because life is supposed to be unexpected. I do have some exciting things coming up so stay tuned!! Now I'm going to enjoy my day. HAPPY BIRTHDAY TO ME!!!!!!!!!!!!!!
xo,
Jerica