Hey guys! I'm going on a road trip TOMORROW!!!!!! I'm going to see One Direction in Kansas City. I've been really excited about this concert for awhile now. Even though I'm only going 2-3 hours away there are still things I must have with me. I thought I would share my road trip essentials. If you have any suggestions of things I missed be sure to let me know!
Energy Drink:
We could all use more energy especially on road trips. My favorite is Red Bull. It makes me very hyper but that's a good thing. This is a must if you are with friends because you don't want to miss any moments. Also if you are trying to drive 7-8 hours without stopping then definitely drink this.
Comfy Clothes:
I hate being uncomfortable especially in the car. There typically isn't a lot of room so be sure to choose your most comfortable outfit. I usually wear a dress or something loose fitting. It just makes life SO much easier!
Snuggie: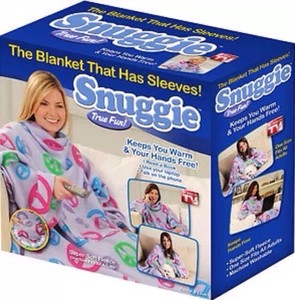 This the best invention ever! I have at least 4 different snuggies and I'm obsessed! My favorite is the peace sign one. I am always cold so this perfect for the car. You can just put this on and you can stay warm. It doesn't take up a lot of room either.
Playlist:
Having a good playlist is essential to every good road trip! Every time I go on a road trip I make a list of songs I'm loving. I like to choose upbeat songs because slow songs always make me sleepy. I like songs I can just sing at the top of my lungs! A must have song for me is the Macarena. It's just the best song!
GPS:
I am terrible at directions so I need a GPS. It's perfect because if you make a wrong turn it will recalculate for you. I don't know how people survived without them!
Cooler:
I always bring a cooler with us. It really does come in handy plus it saves you a lot of money. You can pack drinks, snacks, or even sandwiches so you don't have to buy fast food. Just fill it with ice before you leave and it will last awhile. You can just refill it before you leave your hotel too. It's perfect!
Snacks are always a must. I always get hungry in the car especially on long rides. I like to buy snack packs like fruit snacks. It helps you not to over eat and feel sick. I've also bought chip packs, candy bars, and cheese sticks. There will be plenty of options which I like!
Camera:
I love taking pictures of everything! I like using an actual camera. It is just better quality. I really just like looking back at the memories. I'll put some on here as well!
xo,
Jerica